Ulkira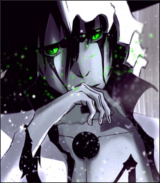 Subject: Mission: Hardcore Criminal Wed 28 May 2014, 2:52 am

---

Mission Title: Hardcore Criminal
Mission Type: Generic
Mission Location: Any
Shinobi Requirement: C-Rank +
Mission Rank: D
Mission Objective: An environmentalist wishes to spread a message across the world about the dangers of littering, she's secretly hired a criminal to go about literally doing her dirty work. The deranged woman has tasked you to enter the nearest village, pick litter out of the civilian bins and throw it across the village streets, resulting in a large pile of rubbish across the village. Once you have completed your mission, return back to the environmentalist for payment.
Mission Time Limit: Two weeks.
Min Post Count: Two for solo, two per person.
Nomi

Subject: Re: Mission: Hardcore Criminal Fri 30 May 2014, 7:12 pm

---

Approved.