Ulkira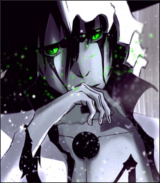 Subject: Mission: Deep Water Sat 24 Jan 2015, 6:23 am

---

Permission to mission?

Mission Title: Deep Water
Mission Type: Generic
Mission Location: Mizu no Kuni
Shinobi Requirement: B-Rank +
Mission Rank: B
Mission Objective: One morning, you wake up only to find yourself in the possession of a satchel. Upon opening the bag, several vials of poison will be seen, along with a note. This isn't random chance, however, as someone selected you to carry out this deed. Your mission is to go to the nearest village and taint their water supply. The note further mentions a little boy who loves to play near the building housing the water. Lucky you.
Reggie Bell-Bottom Jr.

Subject: Re: Mission: Deep Water Sat 24 Jan 2015, 6:26 am

---

Go forth and do the thing



Ulkira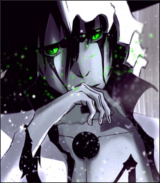 Subject: Re: Mission: Deep Water Sat 24 Jan 2015, 6:33 am

---
Subject: Re: Mission: Deep Water

---