Ulkira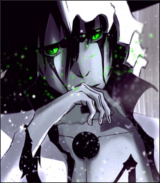 Subject: Mission: Capture the Princess Mon 23 Feb 2015, 4:55 am

---

Mission Title: Capture the Princess
Mission Type: Generic
Mission Location: Any
Shinobi Requirement: C-Rank+ Nukenin
Mission Rank: C
Mission Objective: For being a popular actress you would think the woman would have suitable body guards to protect her. Well boy did you think wrong and now some clients have their eye on the girl for their own heinous reasons. Your job is simple, capture the princess and deliver her to the top paying client for cold hard cash. Make sure you do not get caught and do not injure her pretty face! Your clients need her bruise free! She normally travels with a small cast, the director, and very few body guards so surely there will be watchful eyes. In regards to the body guards strength - they're pretty mediocre.
Mugen Kousen

Subject: Re: Mission: Capture the Princess Tue 03 Mar 2015, 12:35 am

---

Mission Approved